FEE SCHEDULE FOR TRAFFIC CITATIONS
I will provide a free consultation for all cases.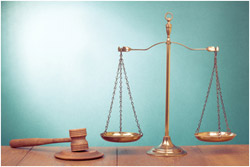 $150
–TRAFFIC CONTROL DEVICES (STOP SIGN, RED LIGHT, ETC..)
–LANE VIOLATIONS
–EQUIPMENT VIOLATIONS
$200
–SPEEDING, LAYING DRAG, CITATIONS RESULTING FROM ACCIDENTS

$300
–NO INSURANCE, SUSPENDED REGISTRATION
$400
–DRIVING WITH NO LICENSE, SUSPENDED LICENSE
$500
–RECKLESS DRIVING
$750
–FLEEING AND ELUDING, RACING
A discounted rates for multiple tickets in a single incident will be provided.
There will be additional fees should you decide to have a trial in your matter. These fees will be discussed prior to the start of the representation.
FEE SCHEDULE FOR DUI AND CRIMINAL MATTERS
The fees for these type of cases will be discussed on a case by case basis, but they will be among the lowest in the Atlanta metro area.